To order a copy of the book
"What a magnificent book!
What a powerful message!!"
David Lewis FAIA, Founder of Urban Design Associates
Communities have a collective intelligence which brings social, economic and environmental value to designing cities and neighbourhoods. Just as the act of voting is a right, it is inherently democratic to bring people genuinely to the heart of planning and placemaking.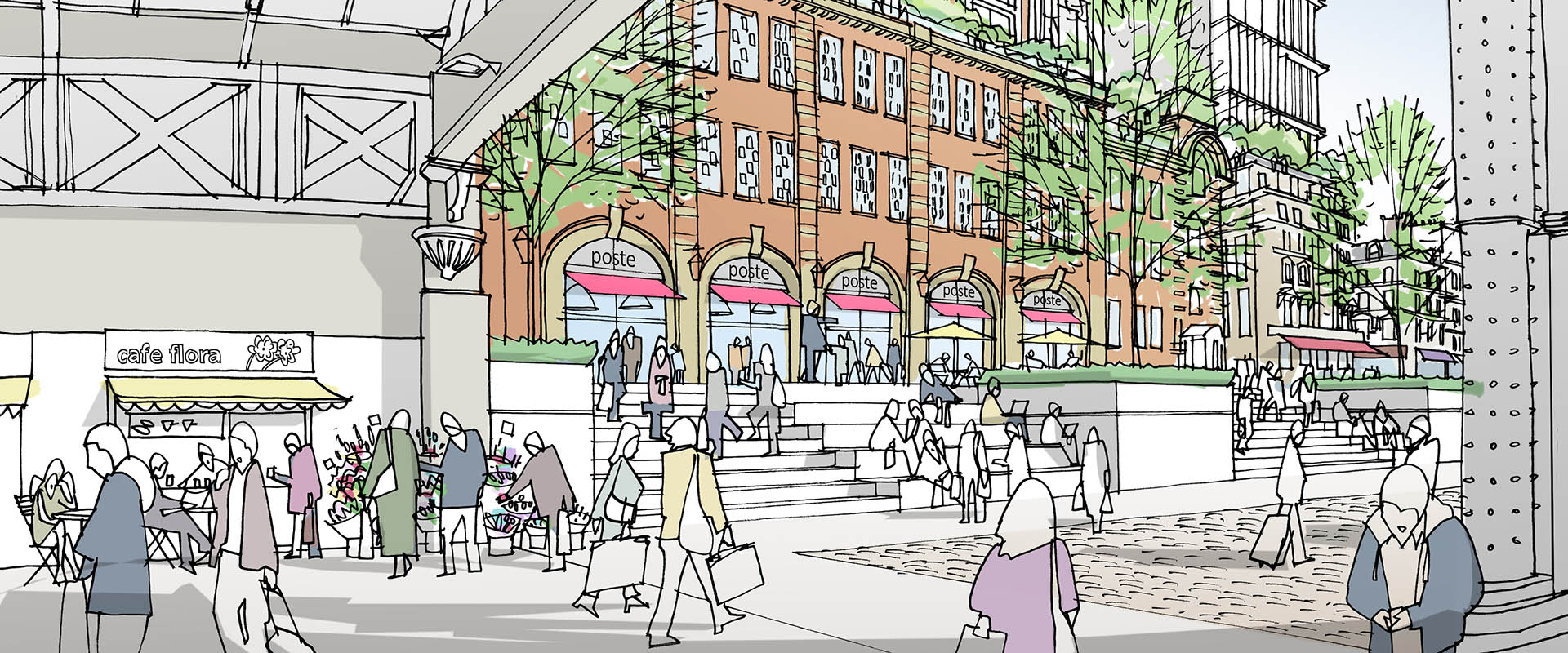 00412_Lombok_Indonesia_16-10
Vancouver, Canada – Regenerating a former wood mill on the banks of the Fraser
Wick and Thurso, Scotland - Creating whole-town visions
Santa Fe, USA - Santa Fe Railyard regeneration
London, England - Creating an alternative community vision for contentious site
East Nashville, USA – East Nashville post-tornado R/UDAT
Lübeck, Germany – Restitching a UNESCO World Heritage City
Kew Bridge, England – A collage of new buildings and public spaces on the River Thames
Hangzhou, China - Liangzhu Cultural Village – designing community governance structures in a new town
Dumfries, Scotland - Regenerating Whitesands through creative flood protection
Liverpool, England – The hospital in the park
Welcome to a global dialogue on collaborative planning and placemaking. We will be publishing regular blogs that cover a range of projects and topics associated with collaborative planning and placemaking. We would love to publish your blog or article or publicise your event wherever you are in the world. Please contact us here
There's a new buzz in Liskeard!
By Charles Campion. The Workshed – a new digital and creative business hub designed by JTP is making an impact in the heart of the traditional Cornish market town of Liskeard. "The workshed has brought a conversation and a bit of disruption into Liskeard, and a place to connect with…
Read More
To order a copy of the book
UK and Ireland
North America
International (other)
e-book
"Too often planners and architects assume the professionals know best. In this book, Charles Campion shows us how involving communities in placemaking on the contrary delivers better, transformative designs that gain community support and much better outcomes. From the history of the Charette to practical examples, this is vital reading for anyone with an interest in how to achieve outstanding placemaking with and through the community."
– Lord Taylor of Goss Moor, Visiting Professor, Plymouth University School of Planning
Collaboration in planning and placemaking is essential to creating thriving, sustainable communities. In 1967 the American Institute of Architecture held its first Charrette – a series of interactive workshops – as a way for architects and planners to bring the public into the design process. Charrettes are now an internationally adopted methodology. People's views are heard and honoured and planners tap in to a wealth of local knowledge and creativity. Despite the demonstrable benefits, there are still many architects and planners who lack the confidence and expertise to collaborate with the public effectively. It is time to change the way things are done and to bring communities genuinely to the heart of planning and placemaking.
20/20 Visions: Collaborative Planning and Placemaking gives practitioners and communities the inspiration and confidence to introduce Charrettes in to their planning processes. It enables you to add social, economic and environmental value to your projects and produce better places. A series of 20 international case studies present the strengths of the Charrette process and show how they can be delivered on a variety of scales, sectors and sites. It's a highly visual and accessible guide for the busy practitioner and an indispensable companion for those who value people-centric urban design.
Published by RIBA Publishing, ISBN: 9781859467367
Charles Campion Partner at JTP; Academician at Academy of Urbanism; Built Environment Expert for Design Council.  
Charles is JTP's Partner for participatory co-design processes with communities and stakeholders from all backgrounds and sectors. For over 20 years he has led and participated in numerous Charrette processes in the UK and worldwide. These have been for residential-led developments of various scales including Garden Villages, heritage-led regeneration, urban renaissance and environmental projects. In 2019 Charles was asked to lead a Charrette to create a Vision for Liskeard Cattle Market as part of the Ministry of Housing Communities and Local Government (MHCLG) exemplar Charrette programme. In 2015 JTP won the BDonline Architect of the Year Award for Masterplanning and Public Realm in recognition of their Collaborative Placemaking work across a diverse range of projects.
"What a magnificent book! What a powerful message!! In every way it deserves a wide-ranging readership. You can only imagine how privileged I have been to have been there with Jules Gregory in the early days of this great urban design and democratic initiative. I am deeply impressed by the case studies published, many of them clearly giving new hope and life to distressed communities."
– David Lewis FAIA, Founder of Urban Design Associates
"Charles Campion's book 20/20 Visions, Collaborative and Placemaking not only includes the Santa Fe Railyard but also 19 other case studies that used democratic design principles as the basis for successful design in community. This is a critical read and timely exposition given the climate and housing challenges every town and city faces, no matter the size. Here in Santa Fe we have an excellent example of democratic design. We need to use the wisdom gained in our community for the issues facing us today using collaborative planning and charrettes. Collaboration is critical is we move forward."
– Gayla Bechtol, AIA, Santa Fe
"We are living in exciting times – self build, community land trusts, asset transfers, edible landscapes. Communities have power, when, as now, the public purse has receded the power of people grows. This book underlines the principles of trust, transparency and participation. We are not all individually blessed with 20/20 vision, but it's something we would all wish for as communities. The days of ego architecture are gone, bravo for the collaborative approach. Read this book and excercise those participatory muscles."
– Mary Clear MBE, Community activist & co-founder Incredible Edible
"20/20 Visions makes an important contribution to the conversation about charrette processes and their value to urban regeneration. The case studies in this volume provide an indispensable guide that demonstrates how our cities can apply democratic approaches to remake themselves. It is essential reading for anyone seeking to understand the key tools to achieve urban success in the 21st century."
– Joel Mills, Senior Director, Center for Communities by Design, The American Institute of Architects
"It is both readable and technical, with great visual context. It finds, in the short attention span era, a good balance between brevity and delivering meaningful content – through the use of exemplars, accompanying narrative, themes, analysis and lessons learned. A complex endeavour woven together into a compact, legible and attractive product."
– Kobus Mentz, Urbanismplus, Auckland, New Zealand
The writing of 20/20 Visions would not have been possible without the help of the many experienced practitioners and communities around the world who work to promote and sustain participatory planning and placemaking. Below are links to some resources which offer insight and guidance in this field. If you know of any further resources please let us know and we will consider adding them to this list.